Chain Link Fence
Chain link fences are the go-to fencing options for consumers. They are, in fact, the highest selling fencing system around the globe, and for good reason, too!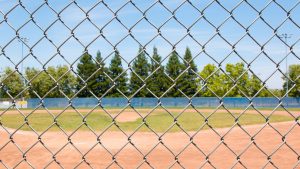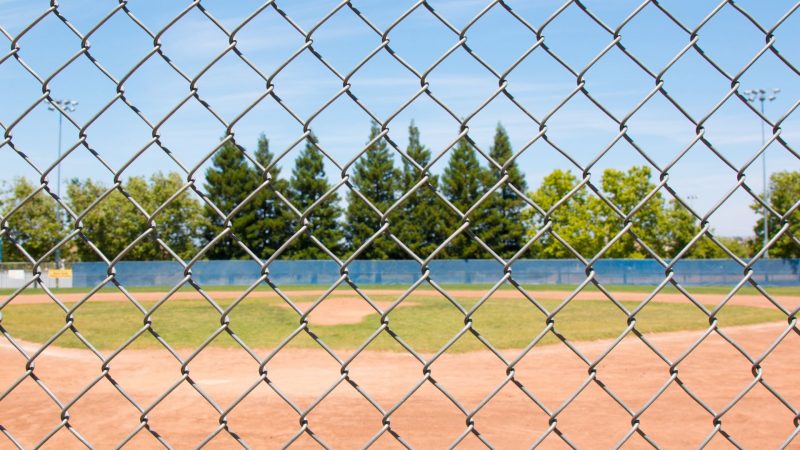 Not only are chain link fences popular because of their practical and economic advantages, they also now come in a variety of colors, quality, and style. They are the perfect permanent fencing choice for both commercial and residential properties.
Here at Blue Bird Fence Company, we make sure that your chain fence gives you great value for your money. And we do this by making sure that they look as good, work as well, and last as long as you expect. According to a survey by the Chain Link Fence Manufacturers Institute (CLFMI), consumers choose to purchase a chain link fence based on three primary factors: longevity, strength, and low maintenance. This is what we deliver to you.
Blue Bird Fence Company is committed to providing Indianapolis residents and business owners with chain fencing custom-made to meet their needs. From the metal posts, to chain link fabric, to fence gauge, to wire coating, and even barbed wire, we have what you're looking for, and the tools and skills to professionally install it for you.
Call Blue Bird Fence Company at (317) 680-5702 for a Free Consultation!
Commercial Galvanized Chain Link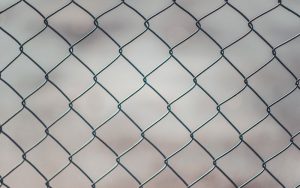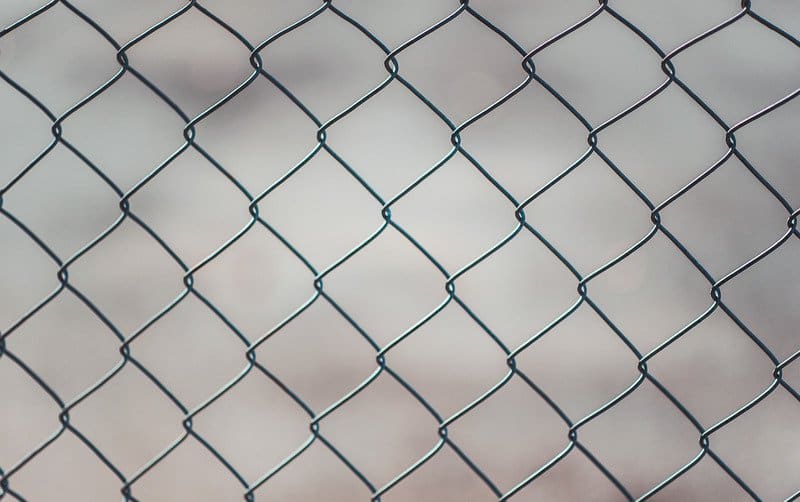 As a trusted fence company here in Indianapolis, we completely understand that business owners are most concerned about the safety and security of their commercial properties. They look for sturdy fences that last long and don't cost a fortune. Galvanized chain link fences are exactly that. Standard galvanized chain fences are metal chain links that are coated in zinc to keep them from rusting and corroding. They are silver in color and have that rough, industrial appeal. Among chain link fence types, galvanized ones are the most economical.
We at Blue Bird Fence Company make sure that our galvanized chain fences come in various height options. If your business would require fences that do not obstruct the view, the shorter heights are a great option. However, if your primary concern is security and safekeeping of the commercial area, our taller fences would be most ideal.
Vinyl-Coated Chain Link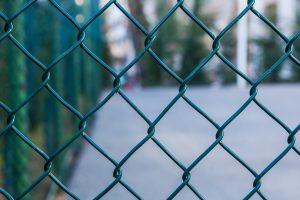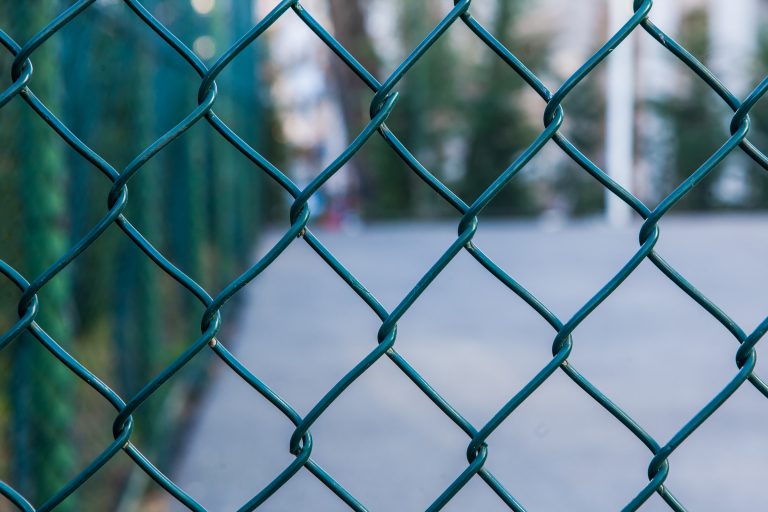 According to the CLFMI survey, the top three reasons why homeowners purchase chain link fences are: to keep pets in, to keep trespassers out, and to keep children in the yard. All these could be done with the classic galvanized chain fence. But while galvanized chain fences are a great option for residential areas, they may look a bit too industrial for a home and may not exactly be what Indianapolis homeowners are looking for.
Vinyl-coated chain link fences by Blue Bird Fence Company, however, have a softer feel and come in various colors that can be customized to complement your home's colors and landscaping. Because the vinyl coating is applied on top of the already galvanized metal, they're sturdier and longer lasting compared to ordinary chain link fences, although this also means that they are a bit more expensive. Whether you're looking for a fence to match your home, or to ward off rust and corrosion more effectively, or to handle outdoor elements better, vinyl-coated chain link fences by Blue Bird Fence Company can be the perfect choice for you.
Blue Bird Fence Company has been an established local fence provider here in Indianapolis for quite some time now, and if there's anything we've learned over the years it's to make sure that each client's fencing needs and expectations are met. We do this by walking with you throughout the entire process, giving you the best service and support possible.
Our Fence Installation Process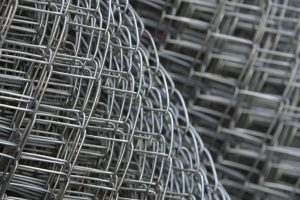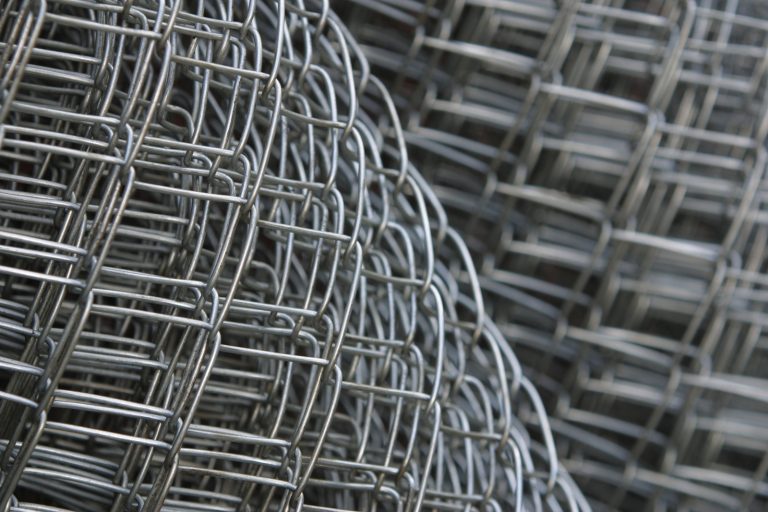 One common opinion about chain link fences is its ease of installation. Setting up a chain link fence can be a huge DIY project that involves digging holes, laying out fence lines, mixing concrete and setting terminal posts in them, etc. This may not be how you want to spend your free time.
Here at Blue Bird Fence Company, we take care of the entire chain link fence installation process. We're a full-service fence company and we don't just take your order and deliver the fence to you, we help you set things up from start to finish. Our process starts with a free consultation where we sit down with you and discuss your fencing needs, expectations, environment, and of course your budget. Once we get a clear picture of what you want, we provide you with the available chain link options that you can choose from. We then get to work and get your fence ready for you.
Should you need any help with permits and authorizations for your fence, we'll assist you through our knowledge and experience in Indianapolis fencing guidelines. Once the fence is ready, our professional crew of fence installers then go over to your property, have you review and finalize the placement of your fence, and carry out the installation. To ensure the correct placement, our team would need to have a copy of your plat of survey.
Whether you are looking for wood fencing, vinyl fencing, or aluminum fencing, privacy fences, picket fences, or rail fences, we can help.
We at Blue Bird Fence Company are all about providing the best products and best service to our clients, which is why we work closely with you during the entire process.
Let's Talk Now- Free Consultation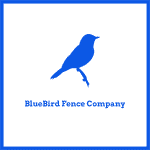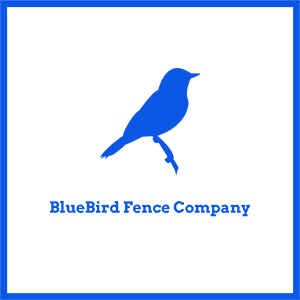 Blue Bird Fence Company is passionate about helping businesses and homes have a safe, secure, and attractive environment, and we contribute to this by providing durable, high-quality, and low maintenance chain link fences. Along with our excellent product, we also provide excellent customer support, insightful feedback, and practical recommendations.
You may already know exactly how your chain link fence should come out, that's great news! We have a vast selection that you can check out and pick your choice from. Or you may not have any idea about the exact fence you need, and that's not a problem at all. Our team of fencing experts are ready to assist you, answer your questions, and show you the fencing options available. We're here for you!
Call Blue Bird Fence Company today at (317) 680-5702 for your Free Consultation!