Mooresville Farm Fencing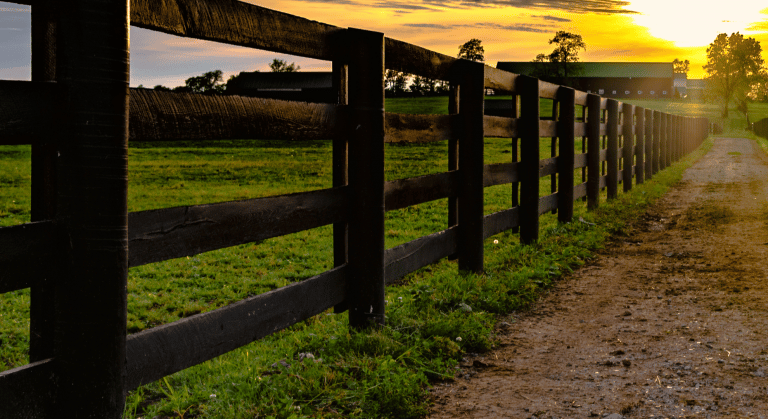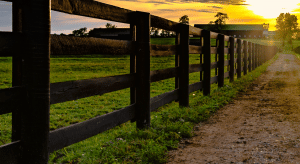 For farmlands, fences are important because it protects the property and the assets that are in it. Without these fences, you are putting your investments at risk, and also your production may slow down.
However, with the number of fences available in the market, it can be difficult to figure out which ones work for your farm. When you do buy fences, it is another challenge to get them installed correctly and maintain them afterward.
If you do not want your farms to have poor fences, you should consider hiring the pros to do the job. Here at Blue Bird Fence Company in Mooresville, we can assist in providing you with high-quality fences for any type of property you may have. Our talented team can recommend the right type of fence for your property and guarantee that it will last for a long period of time.
Call Blue Bird Fence Company at (317) 316-9346 for a Free Consultation!
Fence Options for Farms


There are many types of farm fences that you can use for your farm. Each type presents a benefit for your farm, which you need to be familiar with if you want the fence to work well for your farm.
Here are the common fence options used in farms and what they do:
Rail Fences – They often work well as border fences around the property, as well as hold horses and cattle. They are made either in PVC, vinyl, or wood, which all vary in durability and application.
Barbed Wire – These fences are used mostly to keep your livestock away from the fence and ensure they stay inside your property.
Woven wire – Similar to barbed wires, woven wires are used to hold livestock and serve as extra security. They must be at the height where your animals are not able to jump over it.
Cable wire fences – These are often used to mark the property and for holding pens and corrals. Unfortunately, they can be expensive, especially if the animal you are keeping is large and in high numbers.
Mesh Wires – These are often used to protect animals, especially for corrals and priced breeds. They are safe for animals as well in case they accidentally touch the wires.
High-tensile wires – These are perfect for people looking for a fence that works as security and protection at the same time. They are cheaper than other fences and require less maintenance. They are also very flexible to use, allowing users to add extra features to the fences.
Electric fences – These fences can be made for permanent or temporary use and are often used for security purposes. Unfortunately, they can be dangerous and will require careful installation to get it to work.
Considering the complexity of these fences, you must have a professional to help you install it. Our Mooresville, IN team at Blue Bird Fence Company is here to assist you in understanding these fences and pick the right one for you. This will ensure that you get long-lasting fences that will serve you a lifetime.
Popular Fencing Materials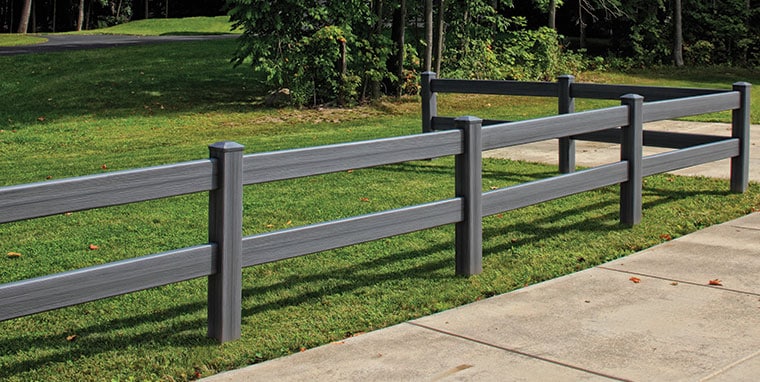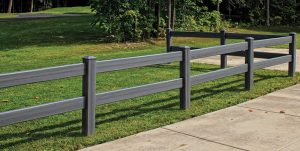 When you look at the types of fences available in the market, you may have noticed that some of them can be made from various materials. These options work for certain conditions, and if it does not fit your requirements, you may have to buy a new fence.
Metal, specifically aluminum and iron, is the most common material used for fences, especially for farm fencing. They are often coated with zinc to ensure that it does not rust throughout the years. It is also durable, guaranteeing that it will not be damaged easily by force. Others prefer using wood and vinyl because of their low cost and design.
Since we have been in the industry for years, we have connections to suppliers of affordable yet high-quality fencing materials. This ensures that we can accommodate any request from clients, as well as do immediate repairs if necessary. Before we install your fence, we will make sure that you know the benefits and disadvantages of each item and ensure that you got the right fence for your property.
Free Consultation Today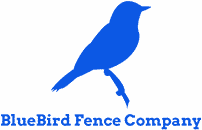 Blue Bird Fence Company knows what clients need when it comes to fences for any type of property they may have. Since we have been in the industry for so long, we have built up an excellent network of partners who can assist in giving you affordable but high-quality fences. No matter what budget you have, we have a fence for you, and we even do customized orders if you want to.
Get our Mooresville team to check out your fence needs and see how we can help!
Call Blue Bird Fence Company today at (317) 316-9346 for your Free Consultation!