Fence Repairs
Your new fence will be both functional and attractive. In order to keep it that way, maintenance and repairs play a large role in keeping your fence effective for as long as possible.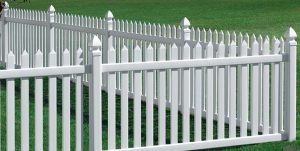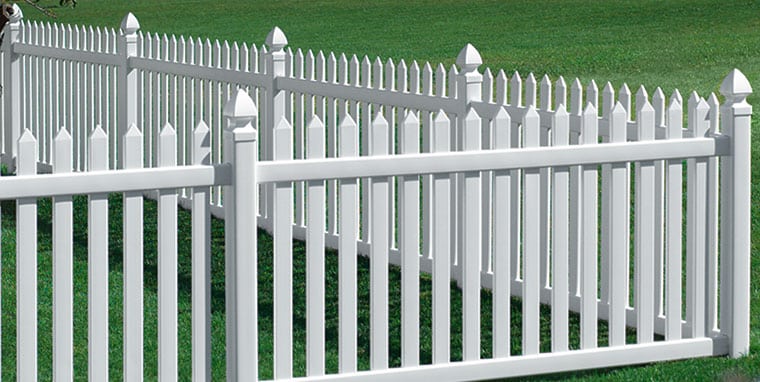 Fence repairs are often overlooked because many people think fences will do just fine without them. It's important to know, though, that damaged parts or sections not only ruin the overall appeal of your property, they also weaken the entire fencing system.
Fence damage can be caused by countless factors—from fallen trees, to inappropriate use, to harsh weather conditions. Fences here in Indianapolis get exposed to sun, rain, and snow so it shouldn't come as a surprise that they eventually sustain some damage over time. Whatever the damage may be, whether you need a minor fix or a complete overhaul, Blue Bird Fence Company is here to get your fence back in shape.
Blue Bird Fence Company is the go-to local fencing company in Indianapolis. We design, build, customize, install, and take down fences. We know the ins and outs of the business, which makes us the best people to look into any possible damage or breakage on your fences. We'll know how to look for possible fence damage, how to remedy them, as well as how to do regular maintenance. When it comes to your fencing needs, Blue Bird Fence Company is here for you and ready to help!
Call Blue Bird Fence Company at (317) 680-5702 for a Free Consultation!
Repair For All Fence Types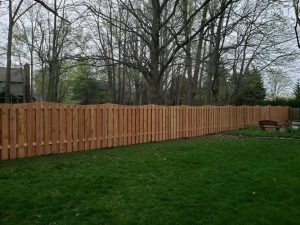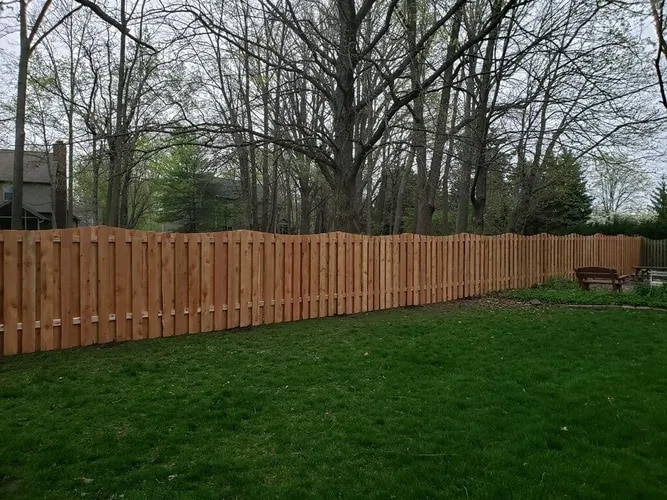 As a full-service fencing company, Blue Bird Fence Company knows all types of fences out there. We know how to build them brand new and we also know how to fix them up so that they still look brand new. We know that wood fences, for example, are susceptible to rot and termite damage. Vinyl fences are prone to cracks and dents. Iron and chain link fences' enemy is rust. Swinging gates could need hinge replacements. All fence types eventually show signs of wear and tear, and unless you're willing to spend the time, resources, and energy getting a new one built, you're going to need a fencing repair specialist's help.
And we at Blue Bird Fence Company would be more than happy to provide you with the repair services that you need. Having been a complete fencing solutions provider here in Indianapolis for a long time, we've built, customized, installed, taken down, and repaired practically every fence type out there. So whether you've got wood, vinyl, aluminum, chain link, or even wrought iron fences, Blue Bird Fence Company is here to repair and restore them for you! We can't wait to give you the best service along with some practical tips to maintaining your fence systems.
Any Level of Damage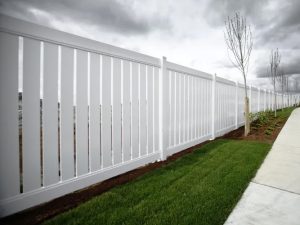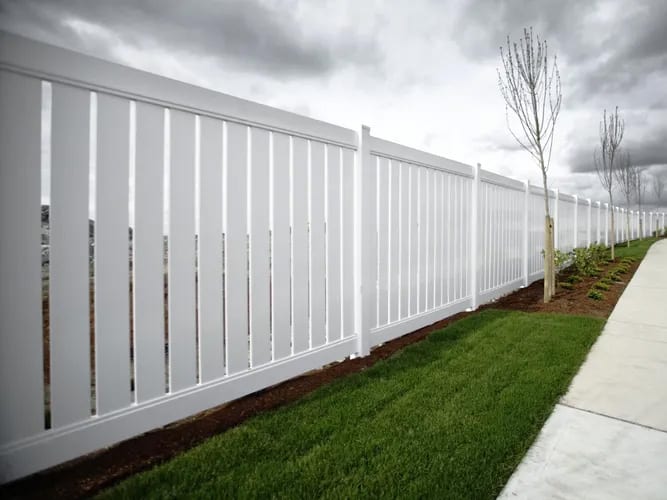 A bit of damage on your fence can be annoying, but many home and business owners just couldn't be bothered with getting them fixed. This is a bad idea. Damaged fences not only blemish your property's overall appeal, they also compromise the safety and security of your home or business. When your fence needs fixing, it's important that you get a professional team of fence repair experts to step in and do what needs to be done.
Here at Blue Bird Fence Company, we specialize in maintaining and repairing fence systems no matter the damage. Whether it's cracked posts, loose hinges, rusty chain links, broken gates, rotting pickets, or storm-damaged panels, Blue Bird Fence Company has the expertise, equipment, and experience to provide you with effective, efficient, and permanent fence repairs.
Professional Fence Repair Company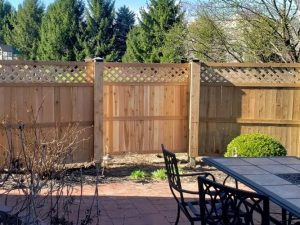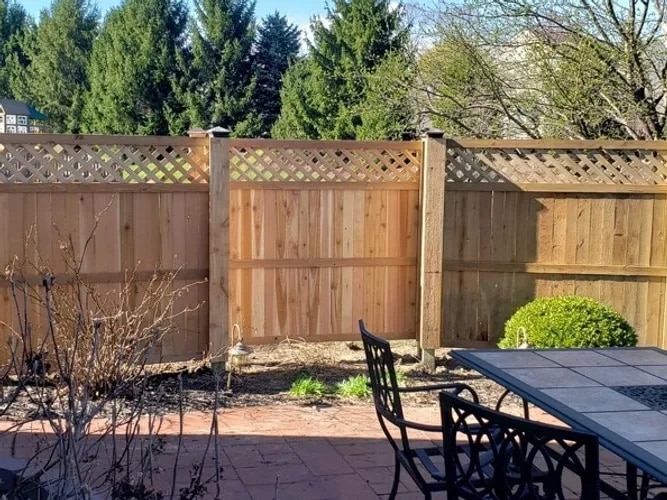 A damaged fence can be a huge disadvantage to everyone who values their property. For many business owners, broken fencing systems can negatively affect their business. While many people choose to carry out a fence repair by themselves, many Indiana residents simply don't have the time, resources, energy, or expertise to do that effectively. This is exactly why Blue Bird Fence Company exists.
We at Blue Bird Fence Company are qualified and ready to take care of the entire fence repair process for you. The best part? We do it properly, swiftly, and for a reasonable cost. We are proud of the start-to-finish customer support we provide all of our clients. We kick it off with our free initial consultation where we meticulously take measurements of the damage, carefully analyze it, and strategically figure out how we can tackle the issue. From tiny cracks to dilapidated panels, we'll find a way to get things looking brand new. Once we do, we present your available options to you so that you'll be able to make an informed decision on just how you want us to take care of the problem. Our repair services are competitively priced and part of our process includes ensuring that the solutions we offer you meet your needs, preference, environmental condition, timeline, and budget.
As soon as we get your go-ahead, our strong team of experts can then go on-site and carry out the fencing repairs on time and on budget. But our support doesn't end there! We at Blue Bird Fence Company understand just how important it is for home and business owners to know how they can best care for their fence systems. We offer professional advice, honest feedback, and practical tips on fence care and preventive fence maintenance. We are dedicated to giving every Indianapolis resident the best fencing repair service there is. We look forward to meeting all your fencing needs.
Let's Talk Now- Free Consultation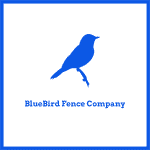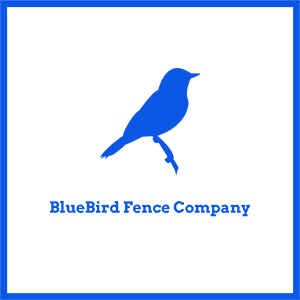 Blue Bird Fence Company has been in the fencing industry for a long time now, and over the years our drive to deliver excellent service and support to every client has not ceased. We are passionate about keeping every Indianapolis home and business safe, secure, and protected. We provide you with excellent quality fences as well as start-to-finish customer support that extends way after installation. As a full-service fencing company, we know that your fences can get damaged over time and that's not always your fault! But even if it is, we want to let you know that we are here to provide you with swift and high-quality fencing repair services wherever and whenever you need them.
We look forward to being your complete fence solutions provider.
Call Blue Bird Fence Company today at (317) 680-5702 for your Free Consultation!