Privacy Fence
Nothing provides your property with both a finished, attractive look while delivering privacy like residential and commercial fences offer. Increased safety and security is one of the main benefits of this privacy fencing.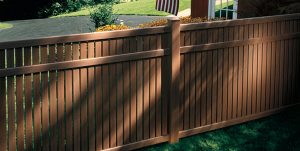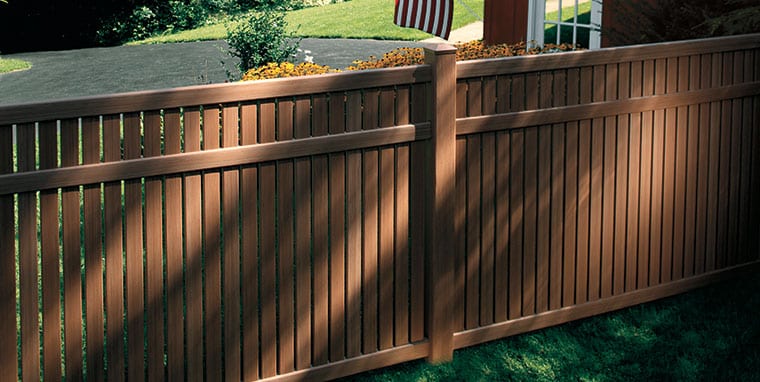 The safety and security that fences bring aren't just because of their ability to keep your belongings within the boundaries your property; they are also because of your fence's ability to keep unwanted noise, unwelcome eyes, and uninvited guests out. And these are exactly what privacy fences are designed to do for you.
Blue Bird Fence Company is a full-service fence company that's committed to providing home and business owners here in Indianapolis, IN with the privacy fences that they need.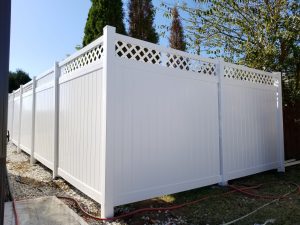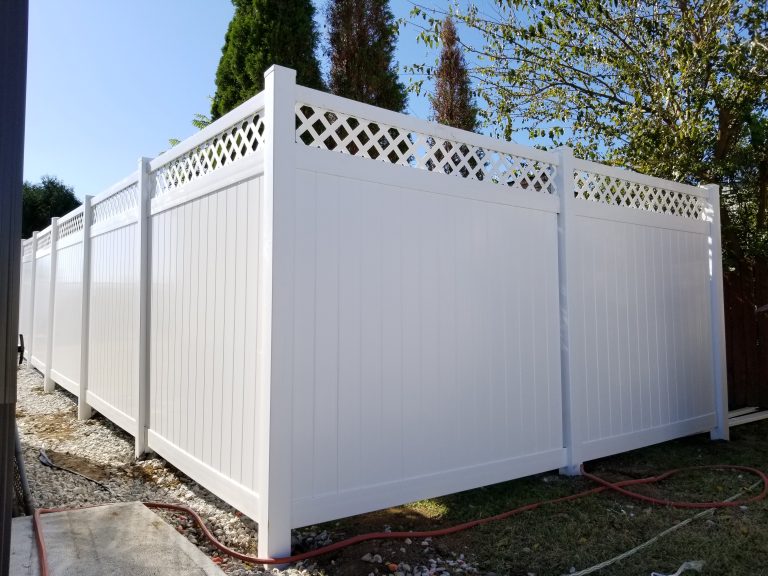 We help you keep your kids, pets, possessions, yard, property, and events secure with quality materials, superb workmanship, and excellent installation services.
We work with our fencing clients from the very start to the very end. This is how we make sure that the privacy fence you get is the privacy fence you want. If you already know the type, design, and material that you want for your fence, that's great. We'll see to it that we bring your ideas to life. However, if you're not quite sure about the details of the fence you want, that's not a problem at all.
Blue Bird Fence Company's team of privacy fence experts are ready to take a look at your fencing needs, discuss your fencing options, and answer any questions you may have about them
Call Blue Bird Fence Company at (317) 680-5702 for a Free Consultation!
Combining Form And Function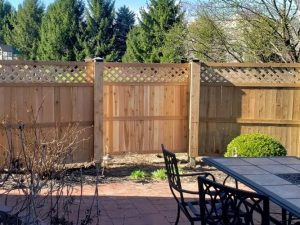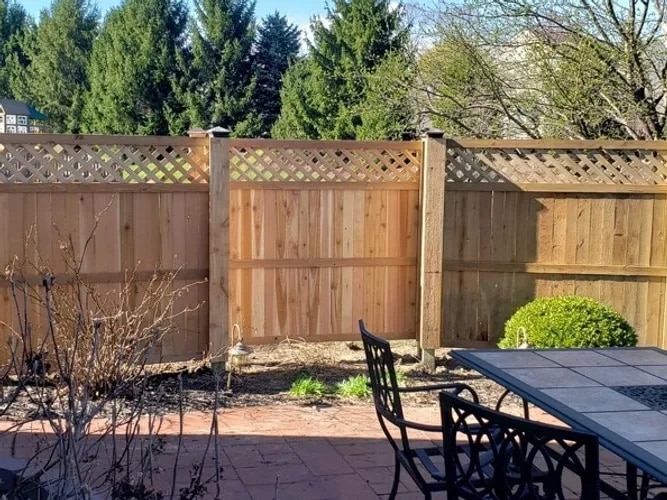 Privacy fences are made and designed to keep your space secure and private, and usually, that's all people consider when they order one for their property. But here at Blue Bird Fence Company, we want our products to be both effective and attractive. We also want to help increase your property's aesthetic appeal and, ultimately, your curb appeal.
As with other fences, privacy fences come in a variety of types, styles, designs, materials, etc. Each one has its advantages and disadvantages. Our team of fencing experts are more than happy to help you figure out which one would best suit your needs, property, location, climate, and budget. Some of the common materials that Blue Bird Fence Company offers privacy fences made from:
Wood – Wood privacy fences have a natural, rustic appeal that's perfect for giving your property a relaxed, homey feel. Wood privacy fencing is available in a variety of styles and is quite inexpensive during installation. However, they do require some time, effort, and expense in maintenance as they are susceptible to insects, rot, moisture, and sun damage.
Vinyl– High-quality and durable, vinyl privacy fences are becoming a more and more common alternative to wood fences. With an increasing number of customization options, vinyl fencing provides a lot of flexibility for your fencing dollar.
Aluminum – Aluminum privacy fences are strong, durable, and low-maintenance, making them ideal for commercial as well as industrial use. They are versatile and can come in various lengths, sizes, colors, and designs.
High-Quality Temporary Fencing
Temporary doesn't always mean low quality. Temporary fences are free-standing and self-supporting fence panels that are utilized for their portability, flexibility, and affordability. They are not built for permanence, but our team of fencing experts have certainly designed them to be durable and reusable. We want you to be able to use them, move them around, store them, and use them again the future!
So whether you need fences for crowd control in a concert, public safety in construction sites, crowd restriction in industrial areas, parking lots, conventions, tournaments, or other events, Blue Bird Fence Company has the temporary fences that you need.
Let's Talk Now- Free Consultation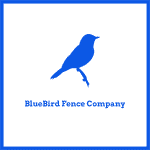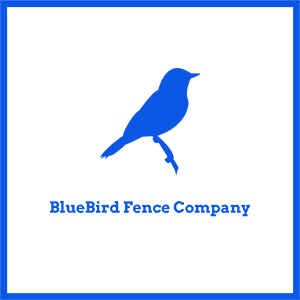 Blue Bird Fence Company is an Indianapolis fence company that aims to provide the best products and the best services. From vinyl fences to aluminum fences, picket fences to privacy slats, and even fence installation projects, we are here to help you with all your Indiana fencing needs.
We provide fencing solutions to residential, commercial, and even industrial properties all over the Indianapolis, IN area and we make sure that we provide the best quality, the quickest turnaround time possible, for the most reasonable price. And to prove that we're committed to giving you nothing but our best, you can drop by our office for a free privacy fence consultation with one of our most tenured fencing specialists. We're excited to deliver to you the fence of your dreams!
Call Blue Bird Fence Company today at (317) 680-5702 for your Free Consultation!