Sheridan Residential Fences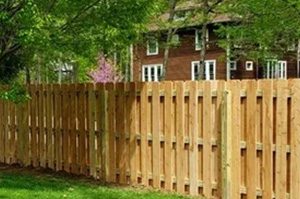 Some say having a good fence around your home not only gives it a sense of style, but it also emphasizes your dedication to protecting your loved ones and your assets. Because of their benefits, many fences are now available to fit any type of residence, big or small.
If you have no idea of what to get and want it done professionally, you should get the right Sheridan fencing company to assist you.
With Blue Bird Fence Company, you will not have any problems when it comes to residential fences. We can help you pick the right fence for your needs, quote you for the fence's installation, and install it for you.
No matter where your house is or what kind of fences you plan to put in your home, we can install it for you flawlessly. Once we are done, you will see a difference in how your home looks with your fences installed.
Call Blue Bird Fence Company at (317) 316-9346 for a Free Consultation!
Types of Residential Fences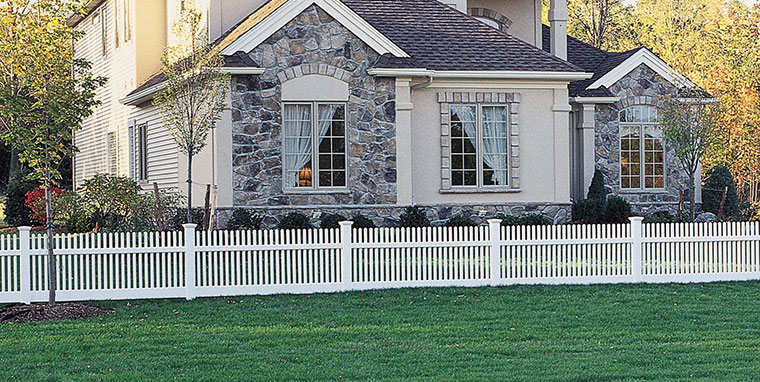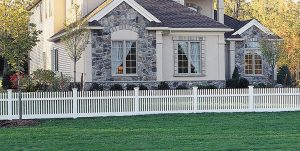 There are a variety of residential fences available in the market today to fit all sorts of styles and homes. However, just because one type is often used in most homes does not mean that you should match their style too.
There are several types of residential fences that you can choose for your home. Here are some of the most popular types:
Wood
When it comes to protecting your family's privacy, you can't go wrong with wooden fences. No matter what your neighborhood requires for fences, there are wood planks that can be used to fence your property and close it off from view.
Wood fences also work well for air circulation. Wood picket fences, in particular, allow air to circulate easily around the house. It also adds that welcoming aura that will inspire people to visit your home.
If you want to give your home a vintage charm, getting an irregularly shaped wooden fence is the way to go.
Aluminum
Aluminum is the most common type of fence you can see because it is maintenance-free. It is also very easy to decorate since you only have to paint it. The only problem with this fence type is that the security it can provide is very minimal.
Metal
Metal fences are ideal if you want to increase the security of your home. This gives a sign that you have strong security in your home. Some of these fences come with maligned chain-links so people can't climb using the fences. Others come with barbs on the railings for added protection.
Some metal fences are decorative, adding great flare to your home. Some fences are carefully wrought to look like Victorian pieces, while others have unique designs.
Vinyl
Vinyl fences are common for those who can't purchase wood fences because they mimic their surface. Aside from wood, vinyl fences can also have different surface images depending on your preferences.
If you are not sure which fences work for you, let our fence builders guide you through each option. We will list their benefits and drawbacks so you can make the right decision for your home. When you ask for our assistance, our team will work within your guidelines and install your fences with ease.
Benefits of Residential Fences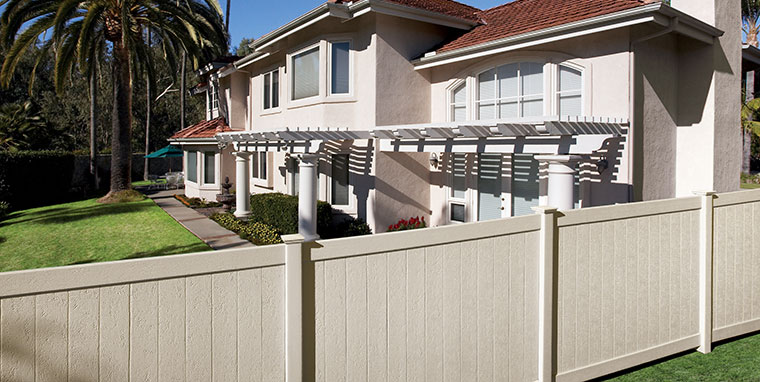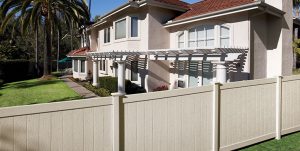 Having residential fences offer a lot of benefits to users who have them installed around their home. No matter what type of residential fence you put, these are the benefits you can expect:
Privacy
Having a residential fence around your home will ensure that your privacy is protected. People won't see what you are doing inside your home, and you don't have to worry about breaking their privacy when you look outside. Many people who are looking for new homes also look at the quality of the fence to decide if they will purchase it.
Security
Fences also serve as a deterrent for people who want to go to your home without your permission. This is crucial, especially if you have kids, young siblings, or pets at home. They also keep you safe from wild animals if you live near forests and other places wildlife is common.
Property Value
Having a residential fence can improve your property's value. If the fence you install around your property stays there for a long time, it will leave a good impression on those who see your home because the property is lined.
Our fence builders will help you sort out between fence materials that you can use, help you pick the right fence for your needs, and install it flawlessly. We are always ready to help you out when you reach out to us.
Why Request Our Services?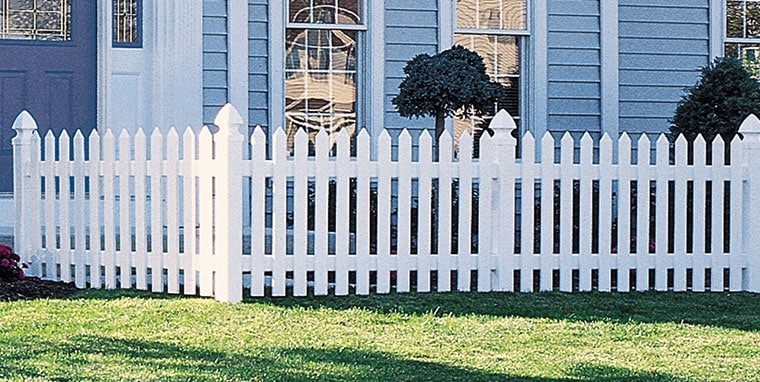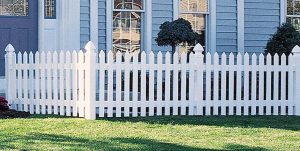 When it comes to fences, they must be installed correctly so they can withstand the elements better and protect your property.
We will be with you in every step of the project. We will sit down with you to help you decide which fence works well for you, what materials it must be made from, and how it can be installed efficiently. With our experience, we guarantee that your fences are installed efficiently and on time.
In case you do not know which one to pick, our Sheridan, IN team can recommend the ones that will work for your needs. Our dedication and focus to detail make us the best company in the business.
Free Consultation Available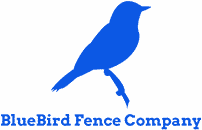 As an experienced Sheridan fence company, we know what our customers need when it comes to the products and services we offer. Our talented team is looking forward to working with you in improving your home with the perfect fence that will provide the style, security, and image that you want.
Our team is ready to help, so contact us today to find out more about our services!
Contact Blue Bird Fence Company today at (317) 316-9346 for your Free Consultation!