Zionsville Wood Fence
When it comes to residential fences here in Zionsville, wood fences are always one of the popular choices. This is because they allow you to clearly mark the boundaries of your property, safely keep kids and family in, securely keep unwelcome elements out, and give your home the degree of privacy that you want.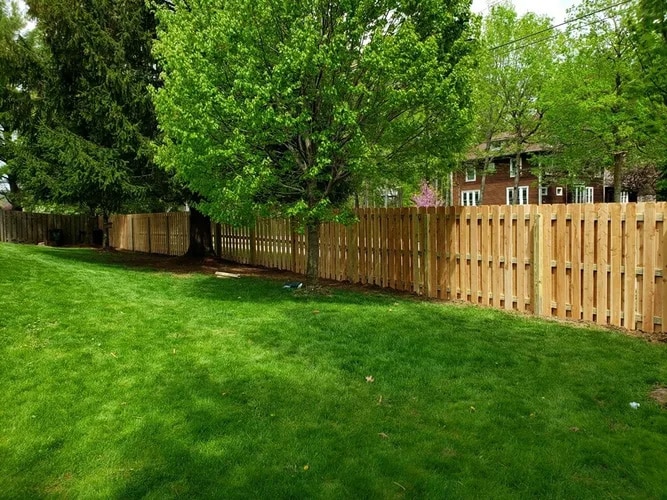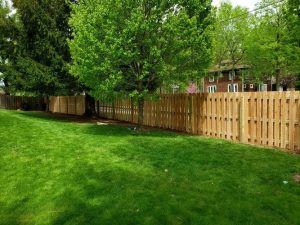 But they offer a lot more than that! Wood fencing also adds to your property's curb appeal with its classic, natural look. It is versatile enough to be painted or stained with the exact colors that you desire.
Here at Blue Bird Fence Company, we make sure that our clients get the best of what wood fences can offer. Ordinary wood fences often come with durability issues because they can get damaged in harsh weather conditions, they are vulnerable to termites and rot, and are susceptible to warping. To make sure that your fences last longer than you need them to, Blue Bird Fence Company ensures high-quality wood materials that are pressure-treated, applied with wood preservative, properly installed, and handled/treated with all necessary precautions by our professional fencing crew.
We also ensure that our clients get the kind of wood fencing that they want and the kind that best suits their property. Whether you're looking for picket fences, privacy fences, post-and-rail fences, dog-ear fences, Blue Bird Fence Company has what you need. We are full-service fencing company, and we look forward to supplying you with excellent quality materials as well as custom-crafting your dream fences at affordable rates.
Call Blue Bird Fence Company at (317) 316-9346 for a Free Consultation!
Wood Fencing Options
Blue Bird Fence Company has been a trusted local provider of Zionsville wood fencing for a long time, and one reason for this is because we are committed to delivering what they need. We know that not all homes or businesses have the same preferences and needs, and we understand that. This is exactly why we have a variety of fencing options that every client can choose from. Our selection includes:
Privacy Fence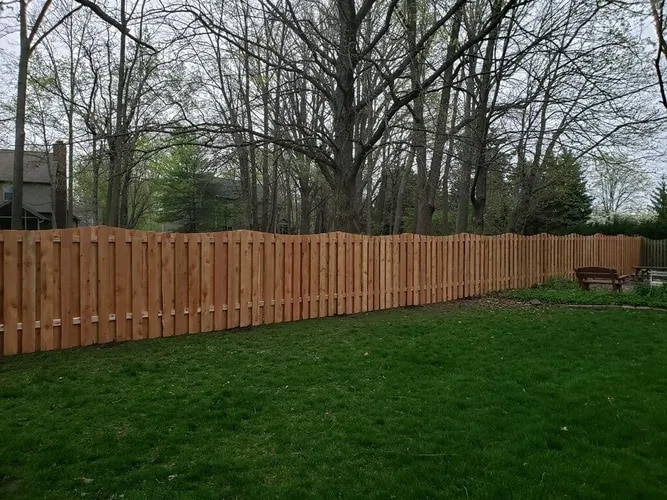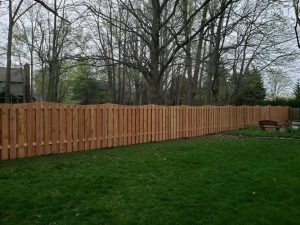 Many homeowners value peace and security in the privacy of their homes. They prefer to keep unwelcome attention and noise out, while keeping their family safe inside. A wood privacy fence is an excellent option for this. They come in a variety of styles, but they are generally built at six to eight feet tall and are designed to allow minimal view of your property to keep wandering eyes out.
Here at Blue Bird Fence Company, our privacy fence options include dog-ear fences that comprise of wood planks without spaces between them, tall arch fences that add extra vertical coverage, screen fences that look like interwoven wood planks, or a combination of them.
Picket Fence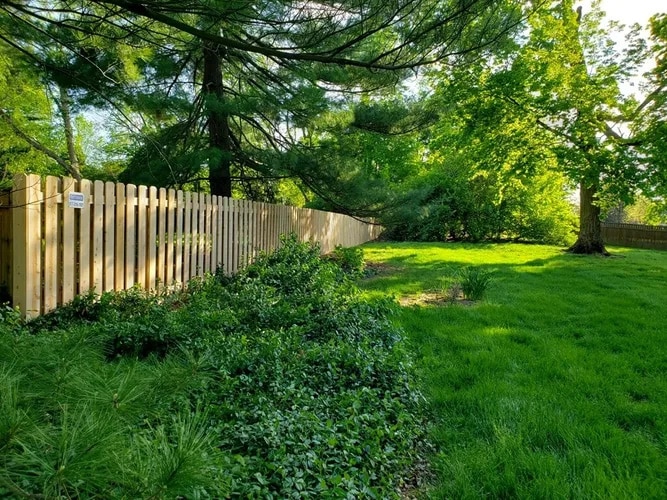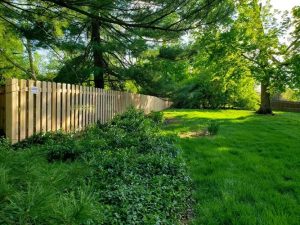 Picket fences, with their quaint, vintage appeal, are a popular and very aesthetic choice among homeowners. It's no wonder why the "white picket fence" has come to symbolize the family home that every American dreams of having.
Wood picket fences by Blue Bird Fence Company are typically 3 to 4 feet high with evenly spaced pickets. While the pickets do have pointed tops that discourage uninvited entry, they're not exactly the best choice if you're looking for a lot of privacy. However, if privacy not a concern for you, our picket fences can be the perfect addition to your home's look.
Rail Fence
For home and business owners looking to establish clear boundaries around large areas of land, rail fences can be the perfect solution. Rail fences are great for farms, gardens, and large properties as they can keep animals and livestock within the area without obstructing the expansive view.
Here at Blue Bird Fence Company, we can give your post-and-rail fences that give your property a lovely rustic, countryside feel. We also make sure that our clients are happy with the fence height we deliver, so if you're looking to make adjustments with the fence height, the number of wooden panels, or distance between the wooden posts, we'll do what we can to give you what you need.
Custom Wood Fences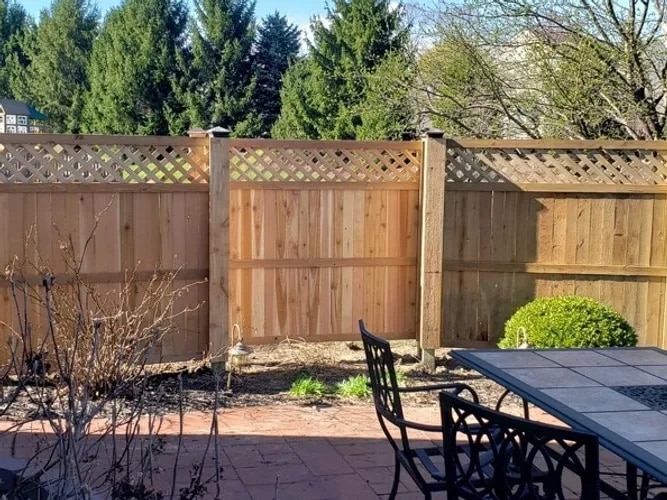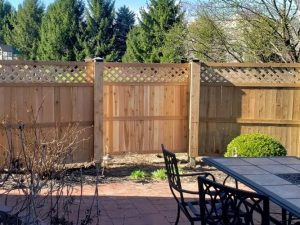 Do you have a wooden fence in mind but can't seem to find it on catalogs or websites? No need to fret! Blue Bird Fence Company is a full-service fencing company, and our services include custom-crafting wood fences according to your needs, preferences, expectations, location, climate, and of course, your budget.
We work with the best quality wood in the market, and if you have a particular preference regarding your fence materials, just let us know, and we can make that happen. If you're worried about the Indiana humidity, we can use pressure-treated pine, which is the better option for wet environments. If you're looking for a way to keep your area very private, we can build taller fences for you and can adjust the space between wood panels. We can customize your fence boards, posts, arches, paint, stain, caps, etc.
We also provide aluminum fences and vinyl fences, if you are looking for other options. Our fencing consultants can help you determine which material is best for your use, space, and desires.
Full-Service Wood Fence Company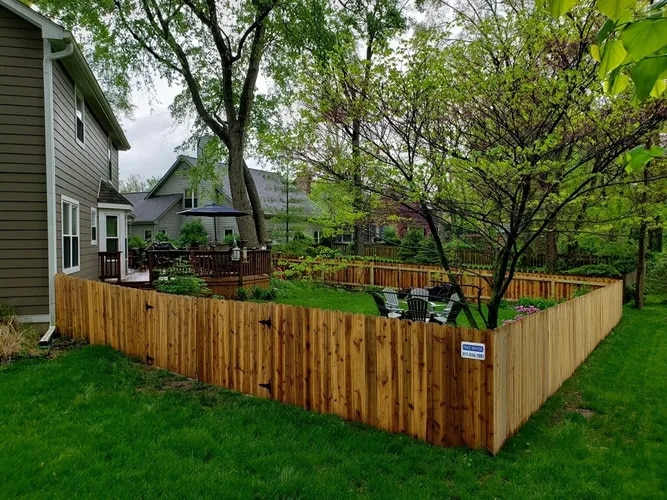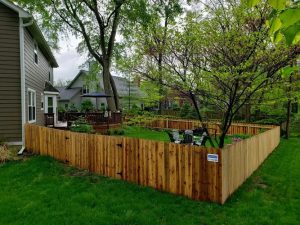 Coming up with the most suitable wooden fences for you would involve a lot of coordination and communication between our team and yours, though. We at Blue Bird Fence Company see to it that we work closely with you during the entire process because we know that this is key in giving you the product that you deserve. The process starts off with a free consultation where we learn all about your fencing needs, expectations, goals, and the parameters we need to work in. Once we have a good idea of the wood fence you want to have, we can show you the fence options and elements that you can choose from. Based on your selection, we then get to work.
Blue Bird Fence Company is committed to giving you the best start-to-finish service possible, and this includes helping you out with any permits or authorizations for your fence. We have been in the Zionsville fence industry for a long time, and we can provide support and guidance regarding local and state fencing guidelines. Once your fence is good to go, our crew of professional fence installers then head over to your property for your review, for the final placement of your fence, and for wood fence installation.
Blue Bird Fence Company is dedicated to giving our fencing clients the best wood fence products, best service, and best support. And we're excited to deliver all this to you soon!
Let's Talk Now- Free Consultation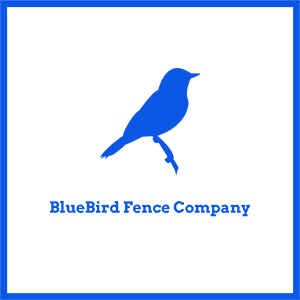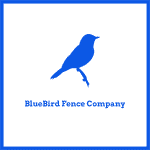 A beautifully and professionally crafted wood fence can give a world of difference for your property. Not only do they have this classic, natural, homey charm, they also offer safety, security, and privacy to it. With high-quality wood fences, you're bound to give your property a boost in curb appeal and an increase in market value. When you get your fences made and installed by a trusted Zionsville fencing company like Blue Bird Fence Company, you can be sure they're built to last.
We at Blue Bird Fence Company are passionate about giving your home/property the best wood fences possible, and we're proud to say that we can deliver exactly that. From design, material selection, fabrication, customization, installation, and even to maintenance and repair, Blue Bird Fence Company can take care of you throughout the entire fence-making process. And we look forward to being your local partner for all your fencing needs here in Zionsville.
Call Blue Bird Fence Company today at (317) 316-9346 for your Free Consultation!