Vinyl Fence
For most home and business owners, some things that they consider when looking for a fence system are security, durability, design, and maintenance, which is why vinyl fences have become quite popular over the years. Vinyl fencing, also referred to as plastic fencing, is a type of fence made of polyvinyl chloride (PVC) and is a favorite option because it's the perfect blend of practicality and charm.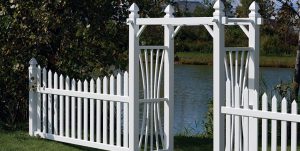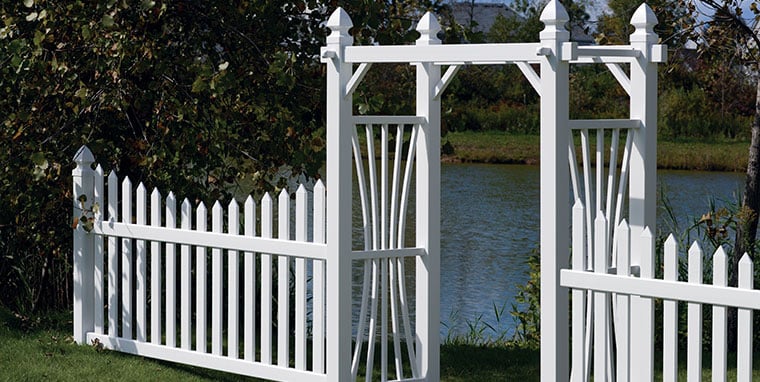 When selectingt a vinyl fence, it is important to consider the fencing company that supplies it. As a trusted Indianapolis fencing company, Blue Bird Fence Company knows all about choosing the ideal fencing solution for each client. We don't just ask you what you want and then deliver it to you. We see to it that we get a good idea of what your fencing needs are, what you're preferences are, where you are located, how long you intend to have the fence up, as well as how much you're willing to spend for it. Once we have taken a good look at these details, we then let you know the fencing options suitable for your property.
Not all fencing options will sound good to you, but if you're looking for sturdy, appealing, water-proof, long-lasting, non-toxic, low-maintenance, and weather-resilient fences, then vinyl is what you need. If you want to know the look and feel of vinyl fencing, Blue Bird Fence Company's Indianapolis fence company would gladly provide samples and examples.
Call Blue Bird Fence Company at (317) 680-5702 for a Free Consultation!
Easy- Care Wood Fencing Alternative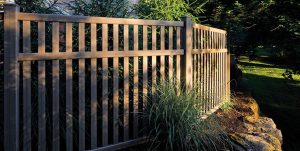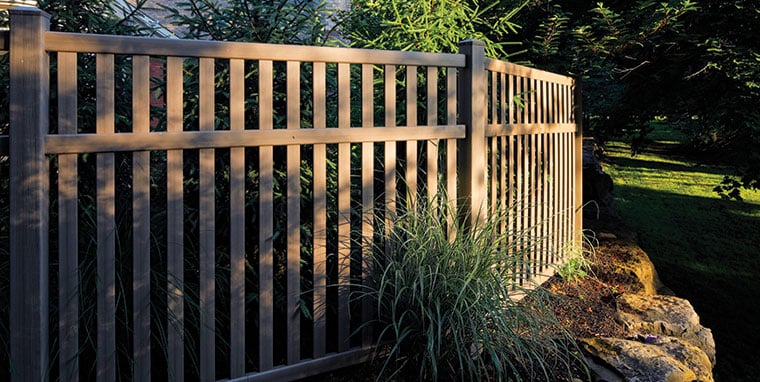 Wooden fences have a natural charm and appeal that most home and business owners would want for their properties, and you can't blame them, wood is gorgeous. However, wooden fences also come with a few issues. They are susceptible to insect, moisture, sun, and rot damage. They can warp, split, as well as blister, and maintenance isn't exactly the most convenient.
If you're looking for the charm of wood fencing minus the hassle, vinyl fences by Blue Bird Fence Company is an excellent option. They are practically maintenance-free (save for hosing it clean every now and then), highly durable, impenetrable to bugs, weather-proof, and can come in a wide variety of designs, colors, and styles including the traditional wooden look.
Though vinyl fences may cost you more upfront, its easy-care features and lack of maintenance expenses will save money in the long run. As an established local fence provider, Blue Bird Fence Company understands that extreme cold can make your vinyl fences brittle, but you don't have to worry. We've made sure to build products that stand against the harshest Indianapolis, IN weather.
Providing Security, Protection, & Versatility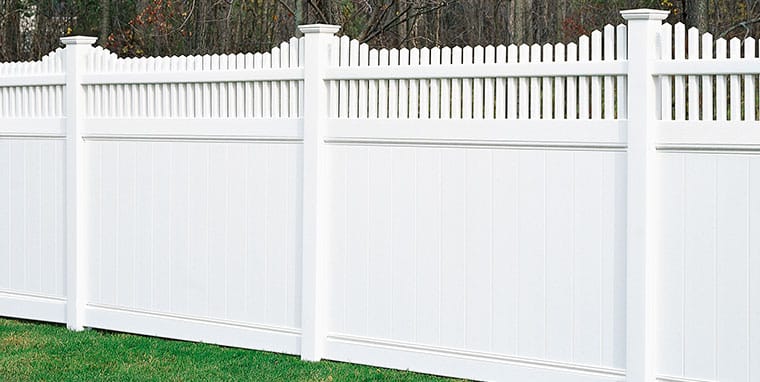 It may be hard to believe, but high-quality vinyl fences by Blue Bird Fence Company can be a lot stronger and a lot more flexible than wood. And unlike aluminum fences, vinyl fences are also resistant to rust and corrosion. We want to deliver to you a fence that'll save you the hassle of repairing, replacing, repainting every couple of years. Blue Bird Fence Company vinyl fences are built and designed to last a lifetime.
We provide a complete selection of vinyl fence products and options, allowing you to completely customize your vinyl fence to your home and needs. From a variety of textures and colors to many different styles and add-ons, we make getting the right fence easy. Whether you desire a privacy fence, picket fence, rail fence, or slat fence, are looking for a pergola, gate, or lattice, our vinyl fencing designers work with you to determine the perfect fence to suit your property and desires.
With impressive impact strength, exceptional durability, and amazing versatility, vinyl fencing can be a safe choice to go for if you're looking for a fence that will stay strong and stay attractive for a long time. Whether it's for a yard, pool, playground, farm, school, or other purposes, you can't go wrong with vinyl fences by Blue Bird Fence Company.
Full-Service Vinyl Fence Company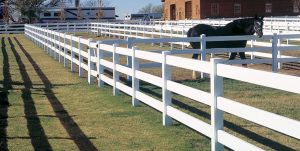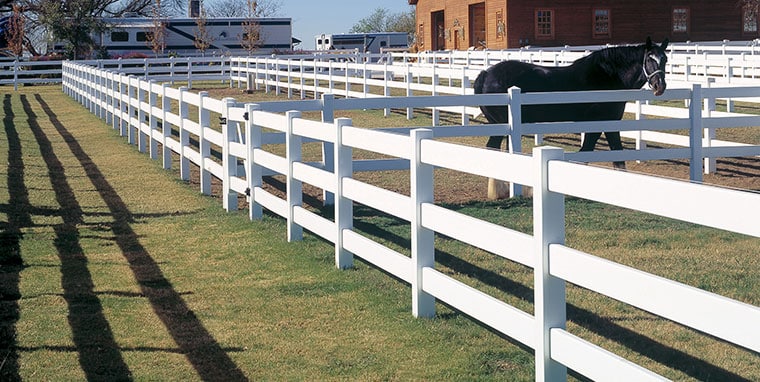 Vinyl fences are quite easy to install. If you have some experience with installing fences, you may be able to do it yourself. However, this would mean that you'd be willing to spend time, effort, and resources along the way. If you want to avoid mistakes and get the fence up as quickly as possible, it might be a good idea to leave the legwork to professional fence installers here at Blue Bird Fence Company.
We are proud to be equipped with the tools, technical knowledge, and the talent in setting up vinyl fences in practically all locations and weather conditions. We guarantee our clients precise measurements, excellent workmanship, and start-to-finish customer support. And to ensure that we know exactly what to deliver and how you want it installed, we kick off our process with a free consultation. We can even do this on-site if you wish. This is where we get a clear picture of important aspects of your order such as your fencing needs, your goals, your location, your timeline, your preferred specifications, and of course, your budget too. We use all this information to provide you with a list of fencing options available to you, most of which you can check out for yourself at our Indianapolis shop.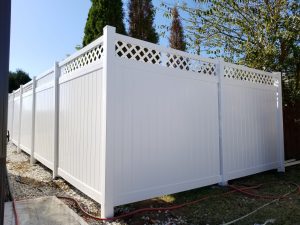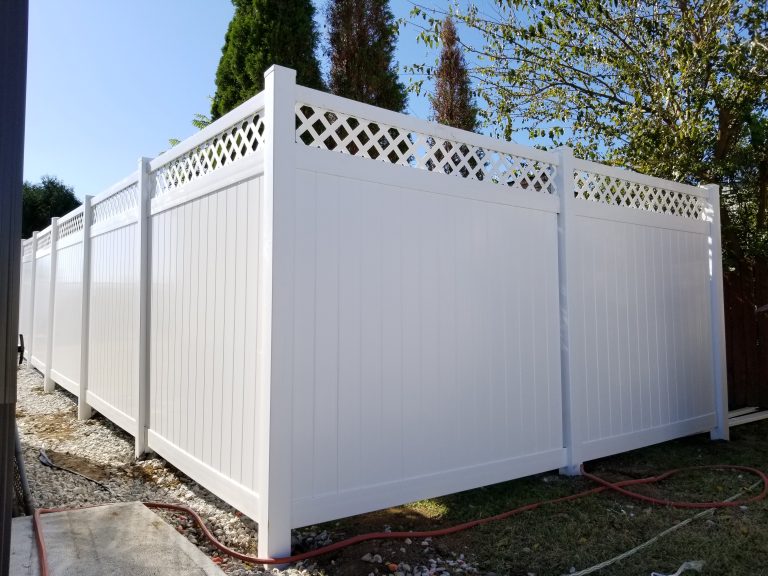 While our fabricators and designers take care of creating your vinyl fence, our other staff can guide you with the necessary permits and authorizations, should you need to secure any. We are fairly knowledgeable of the local laws and guidelines and we are very willing to assist you as much as we can. Once your order is ready for install, our team can them go to your site, have you review the finalized design and placement of the fence, and get to work with installation.
Here at Blue Bird Fence Company, our passion is to give you the products, service, and support that every client deserves.
Let's Talk Now- Free Consultation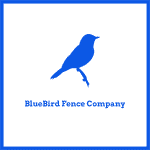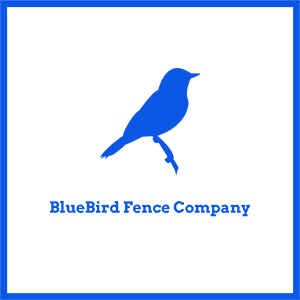 Having been a trusted local fence provider here in Indianapolis, Blue Bird Fence Company knows just how important it is to gain and maintain the trust of our clients. This is exactly why we are so driven to producing only the best fences to them. We are proud to have given Indianapolis residents and businesses the security, privacy, and beauty that they deserve by delivering vinyl fences that have stood the test of time.
If you desire a fence that looks great, lasts long, and holds up against the Indianapolis climate, we've got a wide selection of vinyl fence options waiting for you. We come to you!
Call Blue Bird Fence Company today at (317) 680-5702 for your Free Consultation!